I-Kat offers food service equipment & temperature recording solutions for
• Hotels, Restaurants, Cafés & Fast Food Outlets.
• Off shore/ On shore Accommodation Facilities.
• Galley.
• Hospitals.
• Convention/ Banqueting Facilities.
• Convenience stores/ Supermarkets.
• Manufacturing Units.
I-Kat services include
• Food Service Facility Planning & Design.
• Custom Steel Fabrication.
• Imported & Manufactured Equipment.
• Out – Sourced Products.
• Engineering Services.
• Wireless Temperature Recording System.
Facility Planning & Design:
The experienced staff at I-Kat can create the most versatile designs for any kind of facility from a fast food restaurant to a cook-and-chill kitchen serving thousands of meals daily. We work with the architects and design consultants to create the most efficient design possible, based on your requirements and needs. On our advisory board is a leading HACCP consultant whose inputs with regards to food safety & hygiene standards are carefully integrated to the design.
All detailed drawings are made in Auto CAD with 3D views, exploded views, fabrication drawings, elevations and sections provided wherever necessary.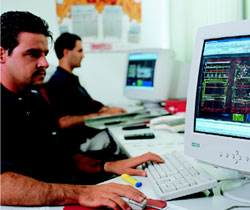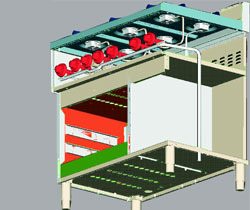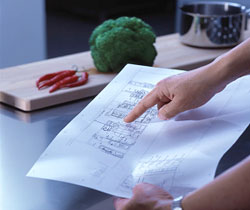 Design Samples: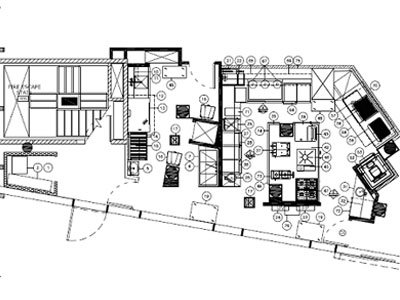 LAYOUT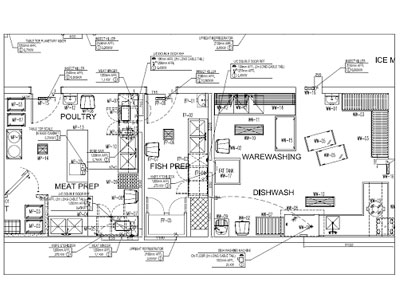 ELECTRO MECHANICAL PLANS
Design Samples: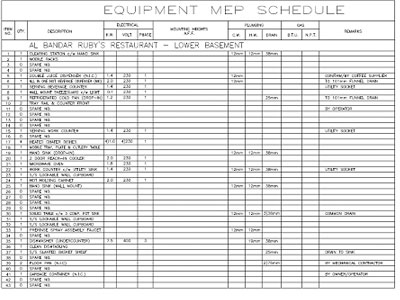 ELECTRO MECHANICAL SCHEDULE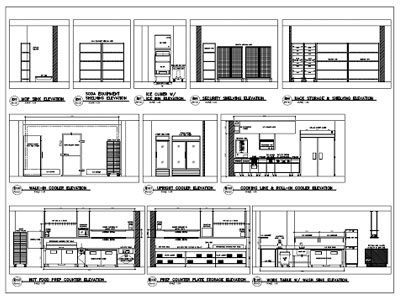 ELEVATION
Design Samples: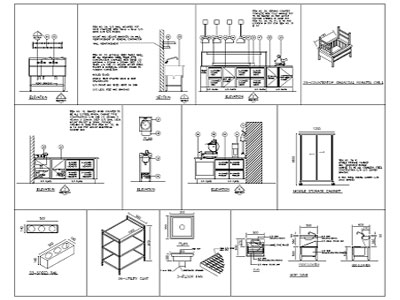 ELEVATION
FABRICATION SHOP DRAWING
Design Samples: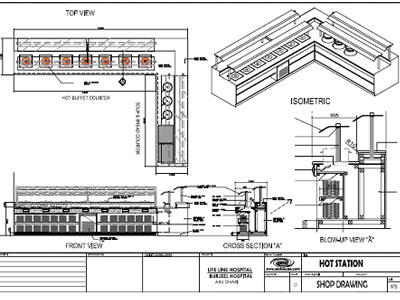 FABRICATION SHOP DRAWING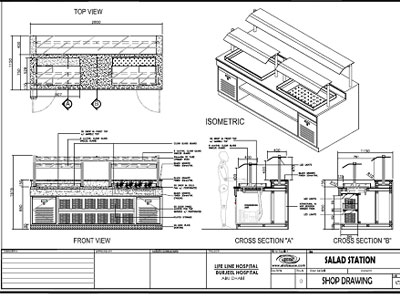 FABRICATION SHOP DRAWING
Custom Steel Fabrication:
Since its inception 2005 with the factory in UAE,I-Kat has built a reputation for excellence in the field of custom steel fabrication for food service. Today, this tradition of meeting customers' highest quality standards is being expanded through the factories in India and Sri Lanka.
I-Kat offers a wide range of custom made products for the food service industry and our products are distributed all over the world. As a leader in the steel fabrication industry, I-Kat possesses the resources, facilities and expertise to fabricate high quality products, at competitive prices, while meeting stringent delivery requirements.
From your original design, to engineering and fabrication, our professional team will ensure your requirements are met at all stages of your project. We have invested in the very latest technologies, training, systems and procedures to enable us to meet the stringent standards set by the industry for hygienic design, manufacturing quality, surface finish and ease of use.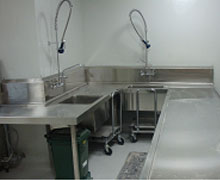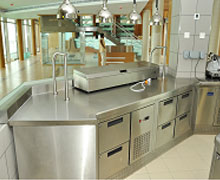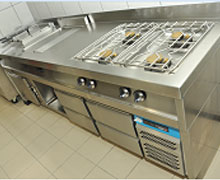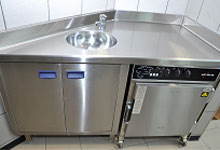 I-Kat
Competitive Advantage:
We can meet the demanding challenges for a wide range of units in any length and if required assembled at site.
Our highly skilled staff is adept at addressing unique requirements and will work hand-in-hand with the consultants & customers to ensure their products are manufactured to the specifications.
We have implemented quality assurance processes on all products including testing at the factory to ensure specification compliance, performance and structural strength.
We achieve high standards by utilizing only high performance CNC machines ensuring that your product will meet all design specifications.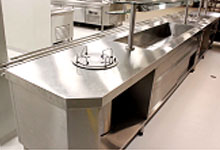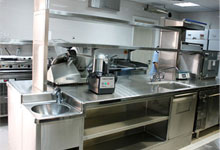 Custom Fabricated Products: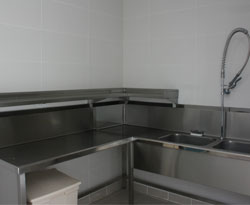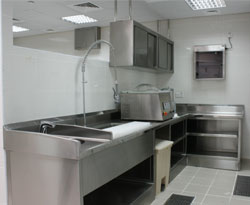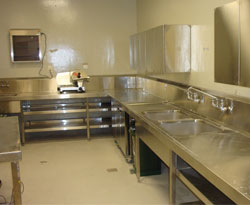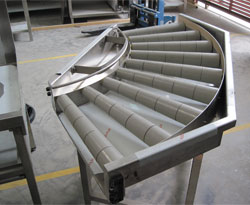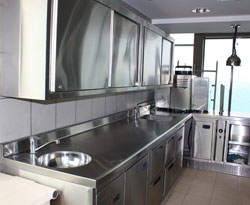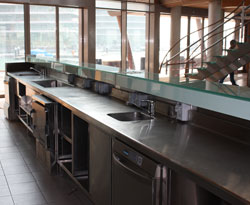 Experience the Results:
As you will discover, we have the expertise to comply with customer's detailed specifications satisfying requirements for a wide breadth of industries-and will effectively project manage your custom metal fabrications so that we can maintain your schedules stringent delivery requirement.
Throughout the metal fabrication process we will deliver the highest quality product at a competitive price, while exceeding our customer's expectations.
At I-Kat, we also believe it is our responsibility as a leading custom metal fabricator to invest in state-of-the art precision CNC machining equipment to continuously improve the services we provide to our customers.
We stand ready to assist you with your next metal fabrication project and look forward to working with you to solve your most critical metal fabrication design requirements.
Custom Fabricated Products:
We are geared to customize any product to any size including
• Work counters & Sinks.
• Exhaust Hoods.
• Shelving Units & Wall Cabinets.
• Conveyor Systems.
• Bar Units.
• Ethnic Cooking Ranges.
• Refrigeration Units.
• Buffet & Display Systems.
Manufactured/ Imported Equipment:
I-Kat represents reputed manufacturers from Europe, Americas & Asia for
• Cooking Line.
• Combi Ovens.
• Refrigerators.
• Ice Makers.
• Preparation Machines.
• Bakery Equipment.
• Buffet Systems.
• Dishwashing Equipment.
• Storage & Shelving Systems.
• Exhaust Hoods.
• Coffee Machines.
• Bar Equipment.
• Display Systems.
For certain projects, we can also offer hospitality items such as chinaware, glassware, silverware, hollow ware, kitchen utensils, janitorial products, and disposable goods, etc along side laundry equipment to put together a complete package.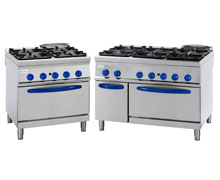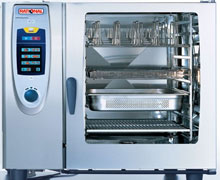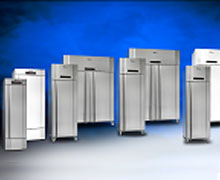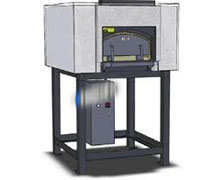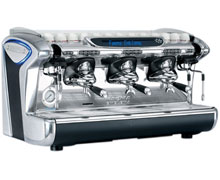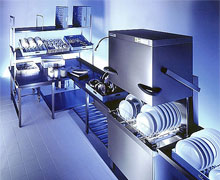 Out - sourced Products:
I-Kat liaises with reputed manufacturers/ fabrication specialists for walk in cold rooms, exhaust ducting & fan, fire suppression systems etc for projects. Our engineers will be in constant coordination with the engineers of such out sourced items and the main contractor to provide all necessary services required for the installation and maintenance of such equipment.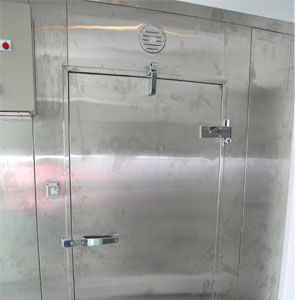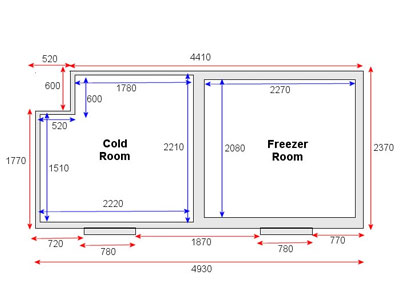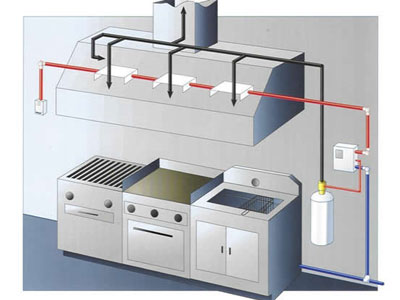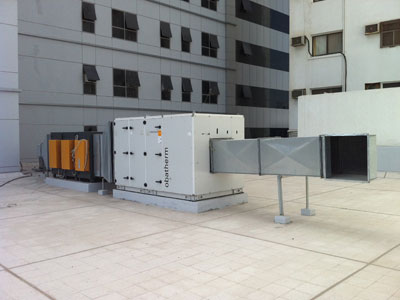 Engineering:
The engineering team looks at each and every item involved in a project, ensuring that all facets work together effectively. We guarantee the accuracy and completeness of our drawings for architectural details, construction requirements & electro mechanical services/ utility schedule.
The installation phase is handled by out team of technician who coordinate from equipment delivery, storage at site to final hook up. Our staff will be at hand to train the staff and to instruct the day to day care and upkeep requirements.
To compliment our service pledge to you,I-Kat offers our own professional service technicians available 24 hours a day. We realize that by carrying a comprehensive inventory of parts and service supplies we can minimize customer "down time" and have you up and running quickly. All equipment sold by I-Kat is supported by professional service and assistance anywhere. We also offer extended service & spares warranty and annual maintenance contracts.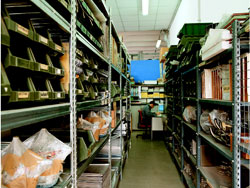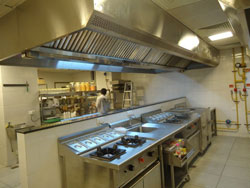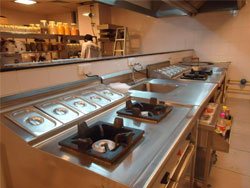 Temperature Data Logging System:
We represent Termolog, the foremost South African provider of cold chain maintenance products that make it possible for leaders in Food and Pharmaceuticals to track and monitor resources across the supply chain, safeguarding the reliability of their temperature-sensitive merchandise. The products include industrial wireless sensor networks (specifically temperature and humidity sensors), and integrated software systems to monitor, log and document product core and ambient temperatures and relative humidity.
These instruments will ensure that temperature-sensitive products comply with local quality assurance specifications, as well as national and international GCCMP standards.